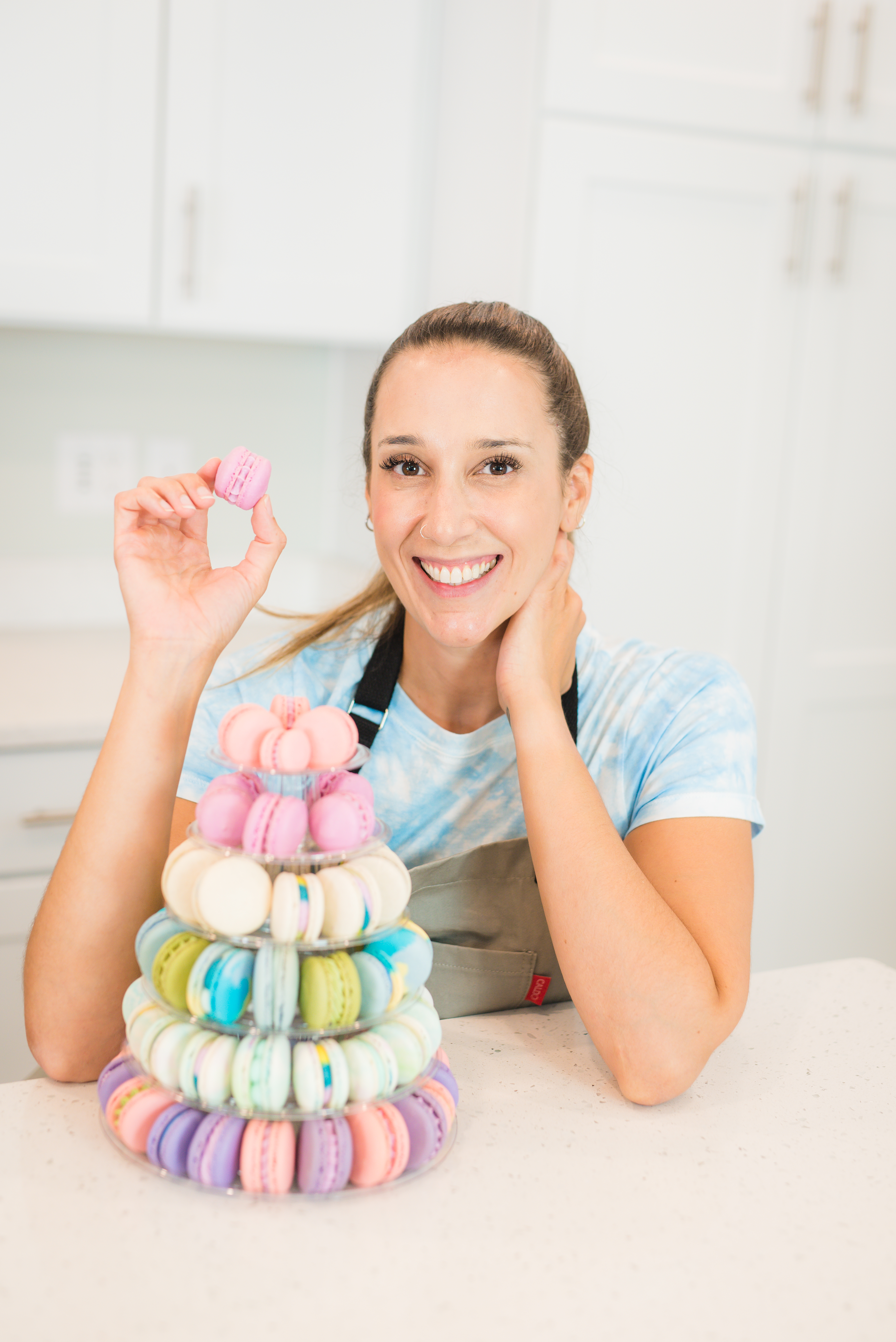 What is in the course

This is the most complete course in macarons you will ever find!
29 educational videos containing everything you need to know to make amazing macarons!
This is what you will learn:
The fundamentals with in-depth tutorials
The science behind macarons
Detailed instructions on how to make, store, and serve macarons
Two different methods: Swiss and French
Chocolate Macaron Shells Class
Decoration techniques
Tips and tricks
Video troubleshooting guide
FAQ
Plus more!
21 exclusive filling recipes with videos
9 e-books included (check below, you can also buy some of them separately)
Access to my assistance while you take the course and after you take the course, via exclusive Facebook group, or via email.
Check the course curriculum below to find out more about what's included in the course!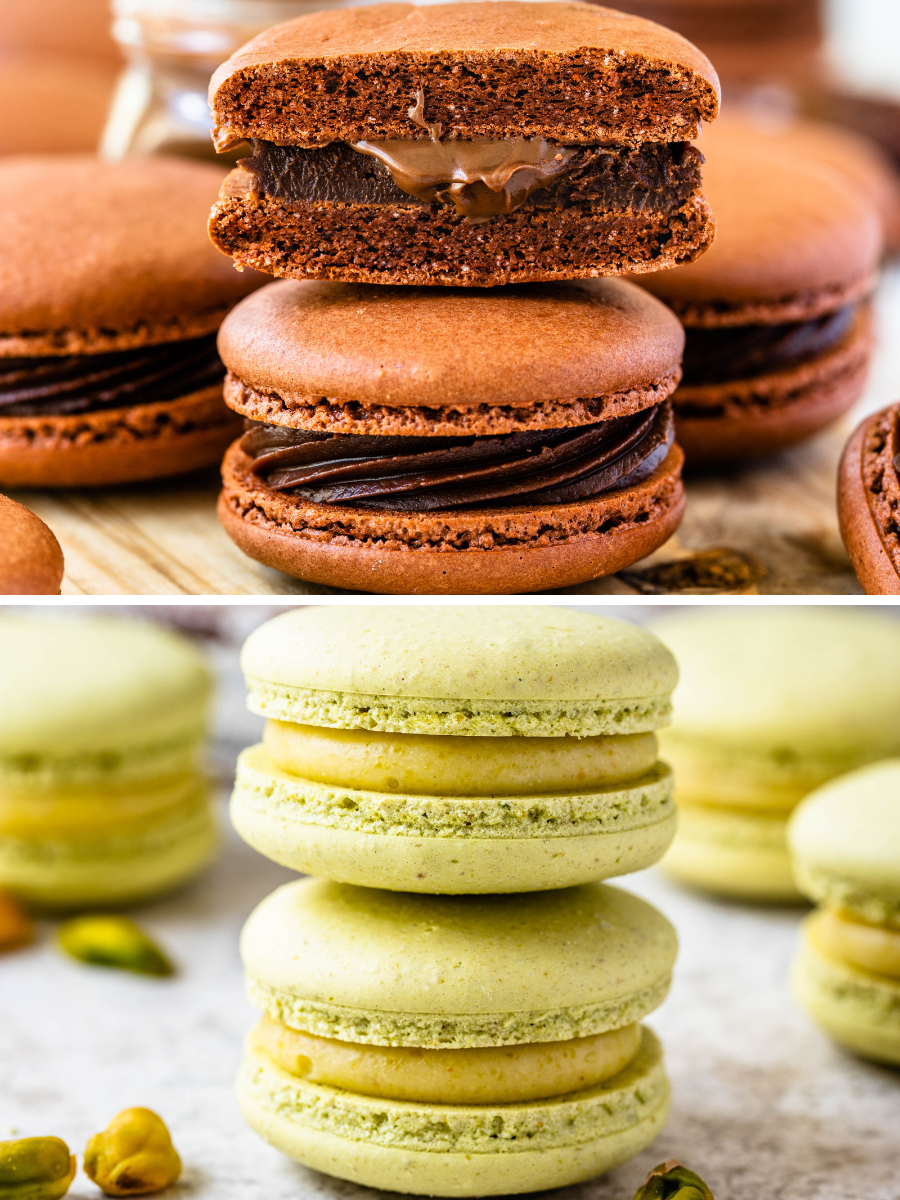 The course will continue to be updated and more lessons will be added to it in the future! You will be able to access the course indefinitely after purchasing it, and you will continue to have access to the new content that will be added in the future as well!

Even though this course is extensive, it is also straight to the point, we will make great use of our time together during the lessons and I will give you a huge amount of information in an effective manner to help you succeed and learn as much as possible!

You will become a better macaron baker after taking this course! Baking perfect macarons is a matter of practicing and also being armed with as much knowledge as possible. In Macaron School Course, you will have access to so much valuable information that will change and revolutionize your macaron baking!

Macaron Ebooks
There is a total of 7 ebooks included with the course:
Shell recipes: with 19 shell flavors plus how to flavor your own Swiss or French shells
Troubleshooting ebook
Recipe ebook with 42 filling recipes: divided between the categories Ganache, Frosting, and Brigadeiro (brigadeiro is a sweetened condensed milk based fudge that is delicious and shelf-stable)
Bonus recipe ebook with 11 filling recipes
Chocolate Macaron Shell ebook with filling recipe
Template ebook to make shaped macarons with 24 templates
Christmas macaron flavors ebook
Complete Macaron School Course ebook with 30 pages of macaron knowledge
Baking Planner

a cute baking planner with 13 pages for you to print or digitally use it to plan all of your baking adventures.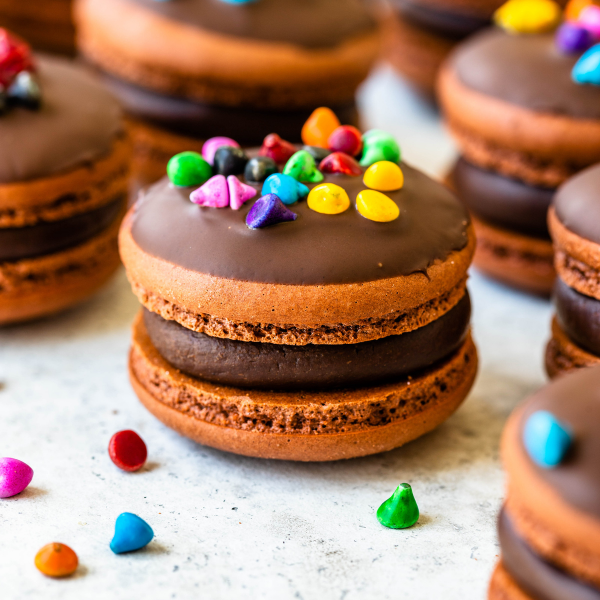 Cosmic Brownie Macarons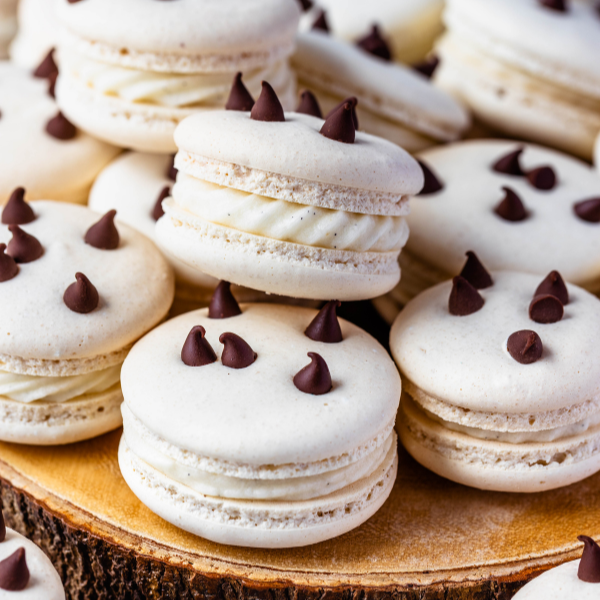 Cannoli Macarons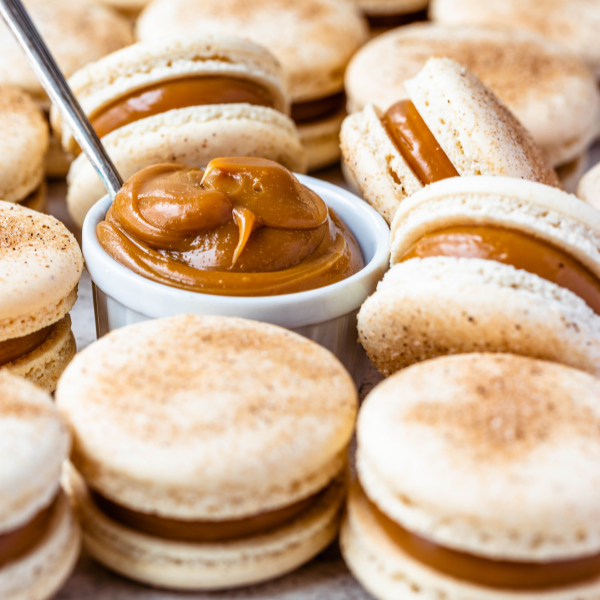 Dulce de Leche Brigadeiro
Hi I am your teacher!
My name is Camila and I will be your teacher.
I am the creator of the blog Pies and Tacos, which reaches millions of people each year. I teach people from all over the world to make macarons with my YouTube videos, my blog, and social media posts.
I have also published a book called Macaron School in 2020, that has sold over 13,000 copies.
I have been teaching macarons since 2018, and I have taught bakers from all over the world! I have personally coached thousands of students in my classes, with all sorts of backgrounds, from bakers with no experience to professional pastry chefs. I know exactly the questions you have and I know how to help you become a master macaron baker!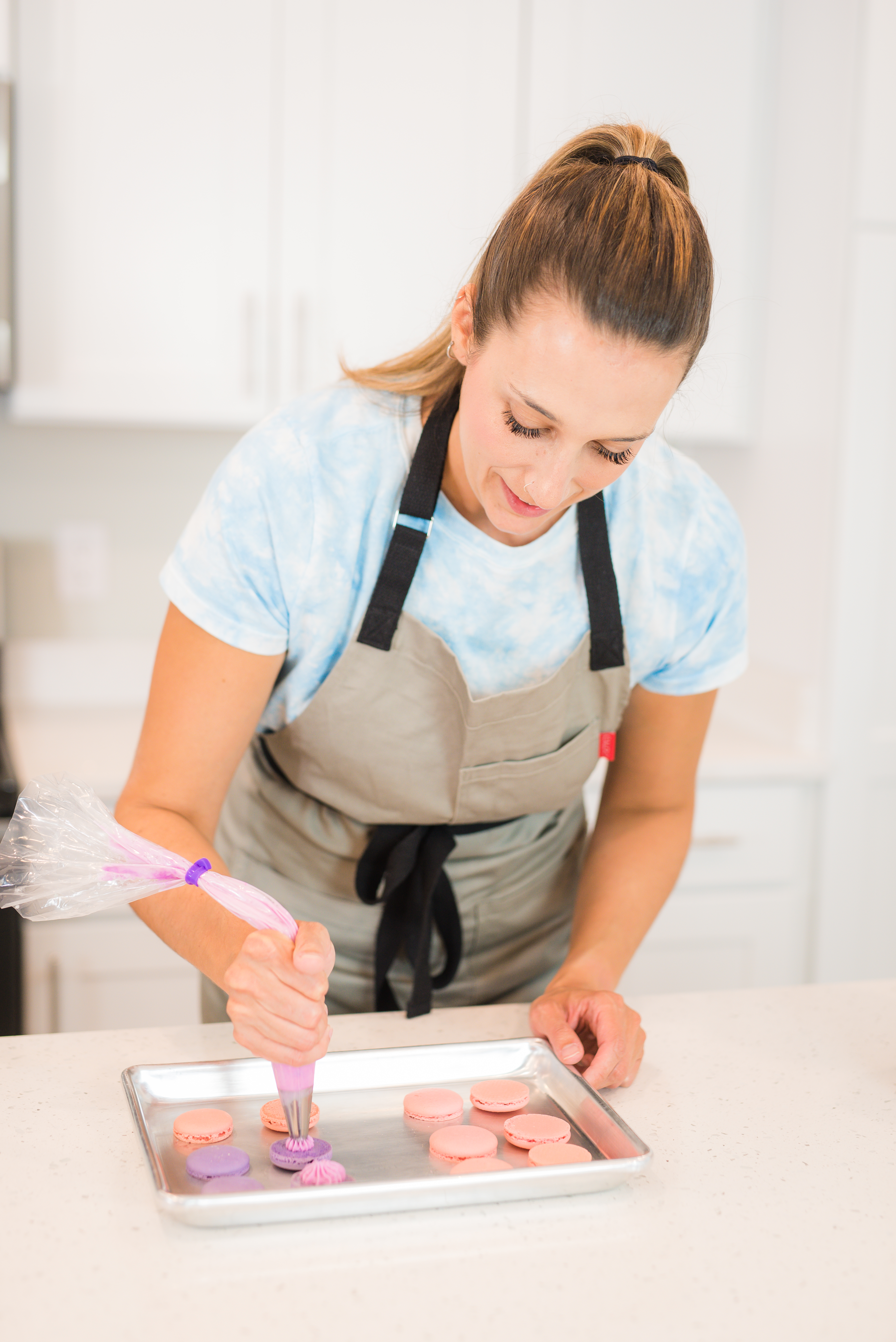 Ebooks
All of the ebooks below are included with the course, but you can purchase them separately if you aren't interested in purchasing the whole course.
(If you purchase the course, these are already included)


Check your inbox to confirm your subscription
FAQ
What level of expertise is required to take the course?
This course is definitely beginner friendly, but it's also suitable for all levels of macaron baking experience. Even more seasoned bakers will benefit from the incredible tips, macaron science, and exclusive recipes shared in this course. Whether you have baked 200 batches of macarons, or have never even tried baking your first batch yet, this course will be beneficial to you.
When can I access the course after purchasing it?
Immediately after purchasing the course you will be able to access it. You will be directed to a page to access the course right after purchasing it, and also receive an email with a link to access it.
How long do I have access to the course?
You have lifetime access to the course once you purchase it.
What is the refund policy?
You can request a refund up to 7 days after purchasing the course.
How to get assistance with my macarons while taking the course?
We have an exclusive Facebook group where you can post your questions, suggestions, and pictures of your successes. If you don't have Facebook or don't want to use it, you can email me and I will personally assist you with your macaron questions.